***LATEST NEWS***
Horley Foodbank
St Bart's is one of the churches in Horley supporting the new Foodbank being coordinated by Horley Methodist Church.
It replaces the food store cupboard we kept at Bart's for some time. Visitors needing support in this way will be directed to the Methodist Church in Victoria Road.
Building Fund
The church has applied for a £100,000 grant from the Government to repair its roof and spire. It is work that has needed to be done for some time and we very much hope this application will be successful. Please join us in prayer as we await the result and embark on this exciting project.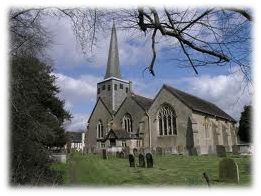 St Bart's is a lively evangelical Anglican Church, forming part of the Horley Team Ministry with our sister churches St. Wilfrid's and St. Francis.
For information about the Parish of Horley, our team of three churches and activities please see our Parish website.
We are part of a strong ecumenical group of churches with the joint vision of bringing the Gospel of Christ to Horley and beyond.
We are in the Deanery of Reigate in the Diocese of Southwark of the Church of England. The parish covers Horley town and Gatwick Airport.
St Bart's can offer you a chance to meet with our living God in different ways, including:
A very warm welcome

A mixture of traditional and informal, contemporary services

Vibrant worship

Prayer ministry

Sunday School activites we call

Fusion

Crèche area in the church

Mid-week prayer, teaching

and small group sessions

Mums and babes group

Alpha courses to explore the Christian faith

Social events, including quiz nights, Passover Meal, Harvest Supper and involvement in Horley town centre events such as St George's Day

Coffee, tea and cake!